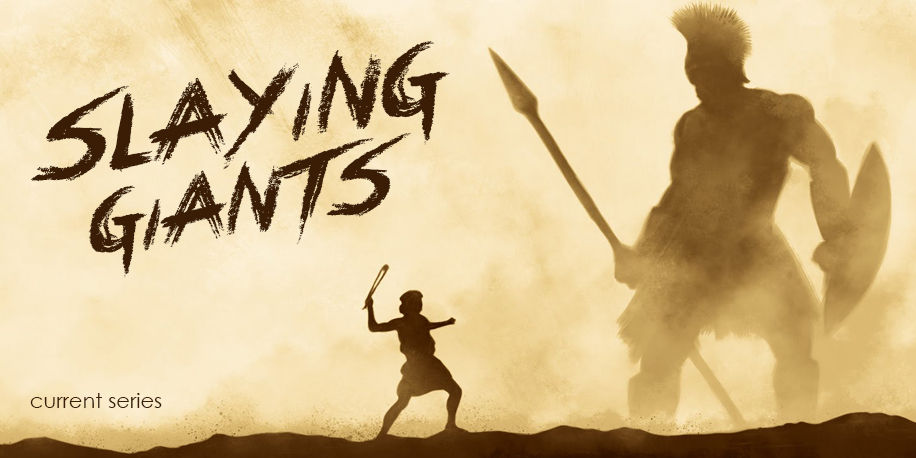 Now Jesus did many other signs in the presence of the disciples, which are not written in this book; but these are written so that you may believe that Jesus is the Christ, the Son of God, and that by believing you may have life in his name. -- John 20: 30-31 (ESV)
From the opening words penned by Moses in Genesis until the closing from the Apostle John in Revelation the Bible is a grand cohesive story. Spanning 66 books, written by 40 authors, over a period of 1600 years, on three different continents and in three different languages. Such cooperative precision is simply not possible for man. Realize also that none of the authors knew at the time of their writings that they would be incorporated into a book to establish a new religion that would guide the people of the Lord. In the Old Testament days there would be no clue of the eventual inclusion of the Gentiles. When God was breathing out these Scriptures He knew full well but they did not. They were merely trying to preserve their cultural and historical heritage. The Gospel writers all had specific audiences in mind. The Apostle Paul wrote epistles for the purpose of being read to various churches that he had established. The eventual construction of the book we know today as the Bible would not be agreed on for a few hundred years after the Apostolic Age. God has also told us how the Bible is to be used:
All Scripture is breathed out by God and profitable for teaching, for reproof, for correction, and for training in righteousness,that the man of God may be complete, equipped for every good work. -- 2Timothy 3: 16-17 (ESV)
God wants people called by His name to be equipped for every good work. His Word trains us in righteousness. It should be used to teach and to correct. It is the plumb line we as Christians use for guidance through this world we are to be pilgrims and sojourners through. Yet why did God make sure that the Bible was written over this period of time? What was His plan? The reason is provided for us in the key verses today. These things are written down for us that we might believe that Jesus is the Christ. That He is the Son of God. That we might have life in His name by our belief in these truths. Beloved this is the redemptive plan of Almighty God. This is His plan to reconcile His creation unto Himself. God is not merely speaking about John's Gospel. His declaration here is not just about the New Testament either. No beloved. The entire Bible is one story about one person. Now for the next revelation I want to share you may want to sit down.
That person is not you. Seriously.
I know that is a difficult truth for many today because the purpose driven church system that is corroding the bride of Christ teaches you otherwise. The purpose driven theories of church growth focus the church on drawing goats instead of feeding sheep. The problem they face is that the actual Bible cannot draw them into the church because the things of God are utter foolishness to them. The poetry might be moving but they cannot understand the Psalmist. The history might be interesting but the stories are simply implausible. The sun stopped? They marched around the walls seven times and then blew their horns? What do you mean the Red Sea parted? A slingshot? C'mon. Remember it is the Holy Spirit that leads us into all truth and they do not have the Spirit indwelt. They can be called and convicted by the Spirit but the presentation of the uncompromised Gospel cannot be marketed to them. So the purpose driven model teaches pastors that they need to "meet people where they are at." In order to meet the unchurched people where they are at they must gear their messages to be "relevant" somehow to their lives. So the pastor-CEO-dude crafts sermon series to meet their needs, as guru Rick Warren is fond of saying. So you will see a five part series on improving your marriage or a three part series on improving your self-image. The problem is that without the Bible these topics are nothing more than a self-help or motivational seminar. So to provide the illusion of piety, the purpose driven pastor then strip mines the Bible for any verses that deal with his pre-decided topic. Well what's wrong with that you might ask?
First of all it eliminates seeking the Holy Spirit. God has not dictated what the people will hear that week, the pastor has. If you want to get up every Sunday morning to hear what sayeth the pastor go right ahead but do not pretend that because there are Scripture fragments thrown in that you are hearing from the Lord because you are not. That is not His plan. Secondly, this schema eliminates the power of God:
For I am not ashamed of the gospel, for it is the power of God for salvation to everyone who believes, to the Jew first and also to the Greek. - Romans 1: 16 (ESV)
Only the Gospel has the power of God unto the salvation of man. Not a lesson on faux faith illustrated by how you need to be Abram and step out of your comfort zone (country). Thirdly, in order to fit these verse fragments into the overall pastor's design, they are usually ripped horribly out of the intended context. By doing so, you are once again replacing what God intended to say with what sayeth the pastor. The obvious example that comes to mind is that purpose driven pastors love preaching about blessings. Everything is sunshine and puppies if you just come to church regularly and give. To support this they comb the Bible to find any indication of promised blessing and they inevitably and frequently come to Jeremiah 29:11, which says that God has promised a hope and a future for you for He knows the plans He has. This also fortifies the "purpose driven" portion of their message. See they exclaim! God has a plan for your life! He has a purpose! And it one filled with hope! And rainbows and pancakes! And don't forget the unicorns that deliver that rainbows and pancakes! Look! Jeremiah says so right?
Wrong. Jeremiah 29:11 was not written to us as Christian believers. What preacher? Are you saying this verse does not apply to us? Yes that is exactly what I am saying. We do not interpret the Bible in a vacuum. Now, does the rest of the Bible support the notion that God has a plan for our lives? Sure, especially in the sense that He sees all time so He knows how your life will unfold. Sometimes however that plan might seem pretty banal or even boring. Sometimes it is to be a good mother and raise your kids in the teaching of the Gospel. Sometimes it is to be a good intercessor or someone who exhibits the gift of hospitality. Sometimes it is to simply represent Christ in your secular job. Other times the plan can be darker. Perhaps you will be crucified upside down as Peter was. Or beheaded like so many of our forgotten brothers and sisters in the Middle East are to this very day. Maybe your Jeremiah 29:11 purpose is to live in the Chinese Christian underground or live in the areas of abject poverty in this world. Our hope and future are in heaven beloved. Preach that and you are closer to what God intended in Jeremiah 29:11. Preach that it reveals that even in your moments of utter despair and captivity that God has not forgotten you. But do not turn it into a carnal lottery ticket because God never said that.
Lastly, when we use the purpose driven-Bible strip mine model we simply have left His plan. We are no longer hearing about the story of Jesus Christ. We are now hearing human wisdom and eloquent speechcraft. It might tickle the ears. It might soothe the soul. It cannot however save anyone. It cannot convey any spiritual power whatsoever. The proper handling of the Word of God is known as exegesis. This is the proper interpretation and handling of Scripture. Exegesis allows God to speak through His Word -- what a novel concept! Then you hear the entire counsel of the Lord. Sometimes the message will be all about His love and other times it will be all about the need to repent and His wrath. When proper exegesis is implemented then we hear the Bible for what it was designed to be -- a story about Jesus Christ. When we start changing the story to use it for our lives and interjecting ourselves into the text we are engaging in what is known as "narcigesis"; which is reading oneself into the Biblical text. I received an email recently from purpose driven preacher Louis Giglio. Sometimes mistaken as being legit, Giglio is full blown purpose driven. He has a new book apparently he is trying to sell and this advertisement he sent to me brilliantly displays narcigesis for us:
"We all have giants in our lives that creep in and take over. Giants like rejection, anxiety, fear, anger, and addiction. These adversaries establish a foothold, and before we know it we are tolerating something that is diminishing the glory of God in our lives and holding us back from the freedom that Jesus intends for us. So how do we break out of these patterns once and for all?