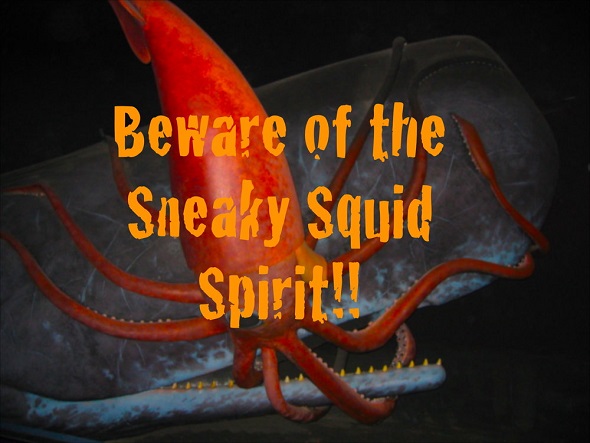 He must hold firm to the trustworthy word as taught, so that he may be able to give instruction in sounddoctrine and also to rebuke those who contradict it. Titus 1: 9 (ESV)
Beloved, the Bible makes it very clear for us. Narrow is the way to eternal life and few are those who find it. We are supposed to work out our salvation with fear and trembling. These ought to be sobering thoughts as way navigate these end times. The eternal destination of the souls of men hang in the balance. This is not the time to be playing games with people seeking the Lord. It is not the time to try and figure out how to peddle God's Word enough to make your bit of coin in this world. This is also not the time to be wrong, even if your deceitful little heart keeps telling you that you are right. That is why Paul says we need to test ourselves as well as the spirits.
This brings us back to false prophetess Jennifer Leclaire. Her falseness is only topped by the absolute silliness of her "prophecies." She has claimed this year that there is a "sneaky squid spirit" that was stalking her and she wanted to warn the body of Christ to be on the lookout for it. Earlier in the year she claimed God told her that He was releasing the "angels of abundant harvest" so not to be undone, I proclaimed that God apparently had already released the angels of utter stupidity if anyone actually falls for such banal ear-scratching nonsense. Jennifer however has not only been proven to be utterly clueless and silly but also demonstrably false. She has claimed the following:
"On April 21, 2007, the Lord woke me up at midnight and I sensed Him offering this prophetic word: There is a great awakening coming to this nation. For I have heard your cries and I long to heal your land. I am a covenant God and I will not forget the covenant I made with your Founding Forefathers" - Jennifer Leclaire
Yeah, that wasn't the Lord who woke you up Jennifer. If it was, He would not have said things that are so demonstrably false. The Bible promises no such great revival, which NAR folks like Jennifer love to chase. It promises a great apostasy, of which Jennifer is leading the way. Secondly, if you read the Bible you must conclude that this is not our land beloved. We are citizens of heaven and pilgrims through this world. God wishes for His Gospel to be conveyed to the lost in this land so some might be saved; not to strive to have this fallen land "healed." Perhaps the largest error however is the conclusion. Now remember that Leclaire is claiming God told her this! Beloved, God made no covenant with the founding forefathers of this country. Not even close. We many of them Christian? Yes because that was the dominant religion of the world at the time. Most however were deists, which means while they acknowledged a Creator they dismissed the God of the Bible. Jefferson actually rewrote the Bible to remove all references of the deity of Christ. Some of them were actually atheists. This is another typical confusion that the NAR America worshipers like Leclaire possess. This was never a Christian nation. We are not Israel. God did not covenant with this country. Jennifer Leclaire is patently false. The Bible commands that we must pay her no mind now. Mark her as false.
How does one become so deceived beloved? The New Apostolic Reformation (NAR) crowd believes in a paradigm that is false from the top to the bottom but the intricacies of it are what produce such worm-ridden fruit. They have some core central doctrinal beliefs that when combined result in this perfect storm of heresy. First they believe in dominionism, which means they believe Christians must take over the culture to facilitate the second coming of Christ. Thus they are always overly focused on this world instead of the actual Gospel and worship this country as an idol. Secondly, they believe in experiential Christianity, which means that what they experience trumps the Bible. They train their adherents to empty their mind and feel for God with their hearts. That they need a deeper revelation of the Spirit and whatever comes into their heads is deemed to be "from God." We see this in the prophecy from Leclaire in 2007. She said, "I sensed Him offering this prophetic word." The Bible however teaches us that the most deceitful things ever created were our hearts. That is why we cannot listen to whatever pops into our minds. Thirdly, they place an over-emphasis on the supernatural and by doing so make it ordinary. A daily occurrence if you will. The Bible however teaches us that the devil can produce great signs and wonders as well. The issue is always discernment but not for the NAR crowd. Anything that feeds their narrative is blindly accepted and anything that does not is dismissed out of hand as being driven by some legalistic spirit that is not "in relationship" with Christ. Lastly, the NAR promotes a false authority paradigm that teaches false anointings and coverings so as to keep the masses cowed into submission.
Beloved if I ever had a vision, dream or inkling about a sneaky squid spirit I would make sure to not eat so close to bedtime again. When you are taught however that everything is supernatural and everything must be a sign or wonder from God, you start looking for them in something as benign as squid. Every thought that pops into our heads from our deceitful hearts is not from God. It is not meant to "be released" to the body of Christ. I say this as a backdrop to reviewing the latest article by Jennifer Leclaire from Charisma News, where somehow she has become an editor. Let us reason together and take a walk inside the mind of a false NAR prophetess:
Since I was first born again, God has allowed me to witness spirits of error and full-blown deception over and over. And He's called me to confront it more times than not. I've wept over souls falling headlong into pits of deception and been persecuted for walking away from ministries where strong delusions were leading people away from Jesus. -- Jennifer Leclaire
One of the first trademark signs of an NAR adherent in leadership is an overblown sense of self. Isn't Jennifer special? God has allowed her to witness and confront error. This is a common starting defense point for false prophets. They all claim immediately that they correct false teachers so how could they be one! I just wrote this week about Dr. Michael Brown and sure enough one of his own defenses is the many times he has rebuked those who were in error. What Jennifer and Michael miss is that it is irrelevant. Correcting one false prophet does not change that you prophesied that America and God were once in covenant! The last card to point out here that Jennifer plays in her opening is the sincerity card. She wept over souls falling headlong into pits of destruction but still wants to sell them her book on the angels of abundant harvest? That's right beloved. She claimed God have her a dire word for the body of Christ and then withheld it so she could write a book about it and make some coin. Sincerity is not enough beloved. Mormons are sincere. Jehovah's Witnesses are sincere. That is what is wrong with experiential Christianity. It takes the surety of the Bible and replaces it with our sincere belief that this time our heart is telling us the truth.
But make no mistake, there's a huge difference between discerning a spirit of error that keeps people from a full understanding of Jesus and accusing people of full-blown heresy that keeps people from receiving salvation. Even though deception is running rampant in the body of Christ, I shun the work of heresy hunters who have made it their mission to discredit anyone and everyone with whose theology they some small a point of contention. -- Jennifer Leclaire