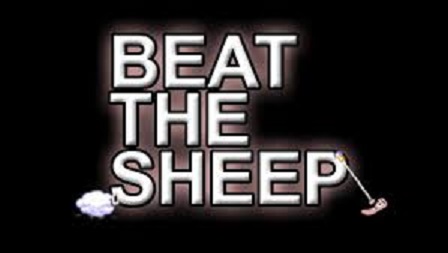 So I exhort the elders among you, as a fellow elder and a witness of the sufferings of Christ, as well as a partaker in the glory that is going to be revealed: shepherd the flock of God that is among you, exercising oversight, not under compulsion, but willingly, as God would have you; not for shameful gain, but eagerly; not domineering over those in your charge, but being examples to the flock. -- 1Peter 5: 1-3 (ESV)
http://www.charismanews.com/opinion/the-pulse/65903-11-unsettling-signs-you-re-a-functional-atheist
I have read many things from Joseph Mattera before that were solid in biblical truth but this story is not one of them. The one blind spot Mattera always seems to have is his complete immersion in churchianity even if he might speak against some of their abuses. I understand he was raised and taught this way and it is hard to unlearn things and admit that we were once deceived. The above link is to his latest article on Charisma News entitled, "11 Unsettling Signs You're a Functional Atheist." First let me say that who we choose to associate with matters as leaders in the body of Christ. The fact that Mattera has no problem with his writing appearing on one of the most obviously heretical and quite frankly silly faux Christian websites is disturbing and is a matter of discernment or lack thereof. At this point Charisma is nothing more than a front for the Trump Presidency, the Republican Party, the NAR and some of the most absurd false prophets we have ever seen in this world. One of their editors is Sneaky Squid Spirit Jennifer Leclaire for heaven's sake! When you share the stage with people that are false you endorse their falseness. You lead people to them.
Mattera's opening premise here is that he believes that while an atheist denies the existence of God, a large percentage of Christians live as "functional atheists." Beloved that is quite a charge! Now I agree that there are many in the body of Christ who remain spiritual infants because their pastors do not disciple them and they never advance in their walk. I further would agree that a large percentage that is growing within the body are people who are falsely converted. They said a quickie prayer and the pastor declared them saved when they are not. The result within the purpose driven model is they enter ministry and confuse their service unto God as a relationship with Him. They will stand before Jesus and say Lord Lord as Matthew 7 outlines unless someone preaches the actual Gospel to them. I would not be so crass however to label these folks as functional atheists as if they are the problem. No beloved. They are the victims. They are the sheep (or goats) being mauled by the wolves posing as Christian leaders. Mattera is sharp enough to know the difference. Let us reason together and see what his 11 signs are:
"1. You makes important decisions about your career without consulting Scripture or praying. I can't tell you how many Christians I know who choose a career or job solely on the basis of how much money they will make. They do not take into consideration how God internally wired them, how it will impact their ability to mature as a believer in the context of a local church or how it will affect their key relationships. When a person does this, they are behaving like a functional atheist." -- Joseph Mattera
What? This is your opening declaration of someone who denies the existence of God? Now listen beloved. I believe in prayer and consultation of Scripture before making any decisions in life but this point is absurd. It stems from the churchianity belief in divine purpose. That is where the "internal wiring" comment comes from. Rick Warren may have written that. This teaching essentially says that every time there is a fork in the road of our life one of the paths is from God and the other is from the devil and good luck discerning which is which. The truth is that neither is from either. Life is choices and choices should be made after prayer but both paths can be Godly paths if you serve Him where you are. Now do not get me wrong. The sliver of truth in this is believers who never take into consideration the spiritual side of decisions. Where Mattera sees this unfortunately as functional atheism, I see it as being poorly taught. If every Sunday you here messages from Jeremiah 29:11 about this grand plan God has and how you need to tithe to be blessed, is it any wonder they assume the job offer at double their salary is divine intervention? Stop beating the sheep.
"2. You choose a church solely on emotional connections. As a pastor since 1984, I have seen more people leave a church because their friends left than because they truly heard from God. Consequently, people are led by their emotions more than by the Holy Spirit when it comes to this all-important matter regarding their church family. That being said, it is totally normal for a person to come to Christ and attend a church because a friend invited them; however, once they mature in the faith, God expects them to go from carnal reasoning to a spiritually informed process regarding the choice of a church. Among other things, a mature believer will choose a church based on the will of God, where they are growing spiritually and whom God has placed in their life to be their spiritual parent (1 Cor.4:15)." -- Joseph Mattera
I agree with the premise wholeheartedly but it works both ways. I know many people who stay at a church that is no longer serving the cause of Christ for strictly social reasons. They attend, serve and give money to a work that is not of God because that is their church. That is where their friends go. If you want to see how shallow your Christian friendships are -- try leaving your church. Mattera is right though that either way, church choice ought to be a spiritual decision based upon whether the Gospel is being preached.
"3. You choose a mate based solely on mutual attraction. Based on my pastoral observation, I have seen countless Christians marry a person merely because of an emotional or physical attraction. Although God can work through any marital situation (Rom. 8:28), making a decision like this is no different than an atheist who will also choose a mate merely on emotional and physical attraction. I believe God uses the way He has wired us emotionally, physically and spiritually, for example, I would never council a person to marry a person to which they were not physically attracted However, at the end of the day, God has a specific spouse who matches your calling and destiny, which comes from being led by the Spirit and hearing from God. To be fair, I have seen many married couples come to Christ whom God brought together even though they were not believers, but after you are saved, much more is required of you regarding decision-making." -- Joseph Mattera
A spouse who matches your calling and destiny? Put down Jeremiah Chapter 29 and slowly walk away. The truly sad thing is this is a real point to be made but Mattera misses it. Instead of misusing Romans 8:28, he should have went to the scripture that flat out says do not be unequally yoked. That is the real problem. Many Christians settle. I understand the struggle as a single Christian. The church does a pitiful job of ministering to single Christians and that does not help either. The truth however is that if you marry someone who does not share your beliefs they will ultimately lead you away from Christ. I do need to note again the foundational premise is simply beating the sheep. I know people who made the decision to marry someone who did not share their beliefs and to call them a functional atheist is cruel and unfair. They were lonely and made a poor decision. God however can still make something out of that poor decision.
"4. You have no consistent communion with God. Any believer who does not seek the Lord regularly, aiming to be in continual communion with Him, is living like a functional atheist. Moses said to the Lord, "If Your Presence does not go with us, do not bring us up from here" (Ex. 33:15). Being in communion with the Spirit and being led by Him continually is a staple of normal Christianity (Rom. 8:14; Eph. 5:15-18). Believers who continually fill their lives with activities bereft of seeking Him behave like functional atheists." -- Joseph Mattera
I bristle at the use of a singular verse from the Exodus to create whole doctrine but will bypass that point for the more simple issue here. Mattera seems to overly spiritualize this point and people without discernment could easily mistake what he is saying. We are to be led in what we do by God. Our faith should not only inform our lives but guide it. That is accomplished through reading His Word and through prayer. The Spirit will lead us into all truth within the Word and intercede for us in prayer. The notion of "continual communion" sounds like what one might hear at IHOP or Bethel. A pastor might be able to live in a Christian bubble but the rest of us have to live and work in this world. I also do not know how he leaped to "activities bereft of seeking Him." That is very disturbing. Does Mattera have a family? Take vacations? You cannot lay this level of legalism on believers. It is unfair and not accomplishable. Perhaps this item was just written poorly.
"5. Scripture does not inform your worldview. Every election season it amazes me the unbiblical policies and candidates some believers support. It is obvious to me that they are primarily informed by secular humanism and don't understand how to integrate their private faith with public policy. Those who are not informed by Scripture regarding their world and life views are functional atheists in this area." -- Joseph Mattera
Now we see the effect of Charisma News on Mattera. This is straight up NAR nonsense that constantly drives sheep out of the sheepfold. We are not of this world beloved. We are citizens of heaven. We are not supposed to inform culture but save people from it. The shining city on the hill shines because it stands out not because it picks a carnal side. Neither party cares for the cause of Christ which means the best you can do is guess the lesser of two evils. To then go out and defend that evil as if it were righteous? That is a problem far worse than functional atheism. To beat the sheep of the Lord into your political submission is beyond the pale.
"6. You casually speak negatively about churches and spiritual leaders." The Bible teaches us that the fear of the Lord is the beginning of wisdom (Prov. 1:7). When a person casually speaks evil of other people, especially Christian leaders and churches, it demonstrates that they lack the fear of the Lord who hates discord among His people (Prov. 6:19; Eph. 4:29-31). Slanderers and gossipers in the church live like functional atheists." -- Joseph Mattera