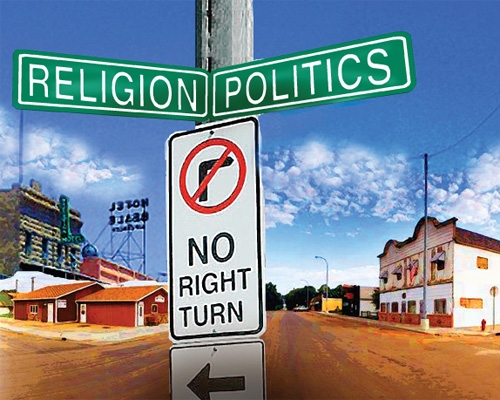 For if you keep silent at this time, relief and deliverance will rise for the Jews from another place, but you and your father's house will perish. And who knows whether you have not come to the kingdom for such a time as this?" -- Esther 4: 14 (ESV)
Barak said to her, "If you will go with me, I will go, but if you will not go with me, I will not go. -- Judges 4: 8 (ESV)
Then lie on your left side, and place the punishment of the house of Israel upon it. For the number of days that you lie on it, you shall bear their punishment. -- Ezekiel 4: 4 (ESV)
I was seeking the Lord in the early hours of the day. Travailing and weeping before His throne for this great country of ours and the continuous and divisive politics that make this the most contentious presidential election of our lifetime. As I was in prayer I kept hearing the Lord impress upon my heart the number four. Most agree that the number four is derived from creation. It was the fourth day of Creation Week that the Lord finished creating the material universe. Could this be a prophetic sign that this election represents a chance for Christians to usher in someone who will facilitate the finishing of creation for this country? To put an end to the turmoil that has plagued us for so long now as a people? Oh that God would speak to His people clearly in these end days so we can know with certainty what His will is this November.
Because if we are being honest, it is murky at best. Perhaps no election in our lifetime will be so unclear. The Democratic platform has long been considered anathema by the church and the Republican Party nominee represents the least likely candidate a Christian could ever possibly vote for. What is a believer to do? Thankfully, God has provided the prophets to His church, so we can hear what sayeth the Lord while there is still time. After much prayer and fasting, The Lord made it abundantly clear to me that His choice this year is Hillary Clinton. I know, I know. I asked the Lord how this could be. How could He use someone so deceitful, conniving and dishonest? His answer humbled me to the quick when He said, "I used you didn't I." Ouch. Sometimes we get so enamored with our opinions of others that we forget the ground is level at the foot of the cross. Using Hillary proves His sovereignty. That He can use anyone He decides to. Peter denied Him thrice. Paul was once the murderous Saul. Who are we to question if He chooses to use an imperfect vessel for His ends? Hillary is far from the perfect choice but that is the entire point God is making.
So I asked the Lord to show me in His Word that this revelation was true. He showed me three distinct and unrelated Biblical precepts He has armed Hillary with to defeat evil in this day. He showed me that she has an Esther Spirit, a Deborah Mantle, and an Ezekiel Anointing. The secret God was showing me was in the fourfold fulfillment. I dove into the Bible looking to see what God would reveal through the fourth chapter of each precept. This resulted in the three key verses that will guide us through this prophecy. Esther 4:14 leapt off the pages at me beloved! That Hillary has been chosen for such a time as this. These are very unusual yet dire times, such as Esther herself faced in her days. There are hard decisions that have to be made and only a woman in the position to make them. Decisions only a person who has faced the law and found a way around it can make:
Then I will go to the king though it is against the law, and if I perish, I perish. -- Esther 4: 16 (ESV)
This is the spirit we need in this country today. The spirit that says if I perish, so be it. If it is against the law, so be it. And who better positioned to understand how far to push the law than Clinton? I know it is unorthodox to consider but remember that God's way of thinking is so far above our own. We ought never to be caught trying to squeeze God into a box of our own limitations. He once used a donkey, so who are we to question who He wants to use now?
Fresh off Esther Chapter Four I searched for the corresponding four in the story of Deborah. That was when I discovered that her story resides on the fourth chapter of Judges! God is never the author of confusion beloved! The story of Deborah was a sad point in the 400 year period of Judges because God could not find any man worthy or capable of leading during this time and He relented to turn to a woman. Sound familiar? After one stunning failure after another by men Hillary represents the first real chance for a female president in our nation's history. God has finally relented in this country and is now seeking a woman to lead us. But there had to be more than that because that could be so easily misinterpreted. Then I came to verse number 8 and lo and behold the mother of confirmations! Look at the name of who Deborah commands! Barak! Deborah had the mantle of leadership in dark times. She had the mantle of prophetess. She had the mantle of freeing the people of God from oppression. She was closely tied to Barak! Was she the obvious choice for Israel? Nothing could be farther from the truth! Does Hillary seem like the obvious choice for the church? Nothing could be farther from the truth! It is God however who decides who wears the mantle. What better way to show His divine power and sovereignty than to use the last person we would ever think?
Armed with the Esther Spirit and the Deborah Mantle, it was time to seek the final confirmation of this vision from God. The fourfold dream was becoming manifest. I was confused why it would only be the three fours however (Esther 4, Judges 4, and Ezekiel 4) until God led me to Ezekiel 4:4 -- the double anointing of God! Herein lies the prophecy from God. As Ezekiel 4:4 teaches, we must lay down with the left side beloved. The left has always meant the Democratic Party in this country. This is crystal clear. There is judgment coming beloved. Punishment from the Lord but we can step in the breach. We can stand in the gap. We can petition the Lord and for every day we are willing to hold our nose and lie down with the left side, is another day we bear the punishment ourselves. Thank God for His never ending mercies. We are always crying for revival in this country and now God is showing us the way.
I know Hillary Clinton is not the first choice Christians would ever consider to be the vessel of deliverance God would use but we need to stay true to Scripture. God has used far worse people to achieve His ends beloved. We were able to look the other way on John McCain's infidelities. We were able to overlook the fact that Mitt Romney was a Mormon! We should be able to look the other way on the sins of Hillary Clinton. The question Christians have to ask themselves is not who is "more Christian" but rather who has God ordained and anointed? Who has He provided a mantle to and given a spirit for the tasks at hand? The Bible is clear and the prophetic Word God has given is confirmed. I for one will not be caught on the wrong side of the Lord on this one. It is very clear that prophecy has been revealed! Hillary is the Four-Fold Fulfillment of the Esther Spirit Conveyed with a Deborah Mantle Delivered Through the Ezekiel Anointing!
Interlude"
Wait a minute beloved. Before you go running off to cast your ballot I need to be honest. I lied to you. Where? Everywhere above. The entire thing was an exercise to show you how easy it is to leverage the Bible to say what you want it to say instead of what God is saying. I felt led to write this after seeing the most absurd claims being made by people in alleged Christian leadership about Donald Trump. In just the past few days here are some of the titles of articles from the faux-Christian website, Charisma News:
The Book of Proverbs and a Winning Strategy for Candidate Trump
Why Christians Must Do Everything in Their Power to Back Donald Trump
Is Trump Himself a Prophet? This Businessman Says Yes!
Donald Trump Key to Isaiah 45 Prophecy?
Prophecy: God Sent Donald Trump to Wage War Against Destructive Spirits
Trump Answers Big Question About Presidential Run: Did God Call You to Do This? (Is He Now Like Esther?)
This is just in the last three days, on one website. The strategy is clear beloved. The political forces disguised as caring about Christianity are out in full force to convince you that the Bible somehow reveals that you should vote for Donald Trump. The problem is that all of their arguments are NOT what God has said at all. In fact, in every single case the same argument can be made for the other side. Donald Trump is not King Cyrus. He is not the new Esther. He is not the secret key to prophecies uttered hundreds of years ago, which have actually already been fulfilled. We should be offended as Christians that people who claim to serve the same God as we do would lie so casually about His Word for such carnal reasons.
Likewise, we should be offended that the powers that be consider us so intellectually stupid that they can mangle Scripture to this point and we would not notice. The prophecy about King Cyrus was made by Isaiah for example hundreds of years before Cyrus was ever born. It is a powerful example of how real prophecy works and is never wrong. But it was fulfilled in King Cyrus. It is not some boomerang prophecy that comes back millennia later in a "new" King Cyrus. You also do not get to make the argument that because God used a King Cyrus once, He can again. Of course He can! He is God! But th at King Cyrus can just as easily be Hillary Clinton, Gary Johnson, or your periodontist. The fact that God CAN do something does not mean He WILL do something. It is a logical fallacy to pretend otherwise.
Beloved, I just checked with God. He assures me He will still be on the throne November 9, 2016, regardless of who you vote for. He is not keeping score of your voting record either and anyone who claims He is does not understand Scripture. I love the inane logic that says God is going to measure the level of evilness in the people we voted for to see if we really chose the lesser evil. That is patently absurd. We are not called to influence society through carnal elections that determine who will try to make Sodom more livable. We are called to save people from this society through the Gospel of Jesus Christ. The more time the church spends in politics is time it is not involved in the one thing it is called to do in society and that is spread the Gospel. Christian leaders keep whining about the Johnson Amendment which prevents the church from taking political sides in exchange for being given a tax free status. As usual, the church is so compromised with the world that it keeps missing the point. First of all, we should not be in bed with the world to begin with. Taxes? Let me see who is on that quarter. Washington? Render unto Washington what is Washington's and render unto God what is God's. That said, the Johnson Amendment is currently the only thing preventing the church from becoming an official arm of the Republican Party. I know this is considered anathema in the compromised church but we are not called to lobby for legislation, change laws, or ensure one party is in control. There are equally reprehensible things about both parties and equally positive things as well. One is not God's party. The Gospel is the key to the kingdom of heaven beloved:
For I am not ashamed of the gospel, for it is the power of God for salvation to everyone who believes, to the Jew first and also to the Greek. -- Romans 1: 16 (ESV)
It is the power of God for the salvation of everyone. The very keys to the kingdom and what are we spending our time on? Which candidate for president is less vile? Look at what we are left to defend. He wasn't really mocking a disabled man. She doesn't really understand computers. He didn't call all Hispanics rapists. She didn't technically lie. He didn't really mean people should shoot his opponent. Are we serious here? Well what should we do preacher?